ICF Ranking Race, ECA CUP Final race in Wildwater Canoeing and ECA Cup in BoaterX on Eiskanal
Since the Olympic Games 1972 in Germany, the "Eiskanal" in Augsburg has been known in the canoe scenery as a very challenging artificial white water circuit. Many high level competitions in Canoe Slalom and Wildwater Canoeing Sprint have already been hosted on the 300 meter long WW III-IV channel. After organizing of  the 1. World Championship in Wildwater Canoeing Sprint in 2011 Augsburg gave place to the 2. ECA Wildwater Sprint Cup and ICF ranking race. Competitors from 13 nations used the races in Ausgburg as a last test event just before the World Championships in Banja Luka which will be held on the river Vrbas three weeks later. The competition in Augsburg were organized with best weather and water conditions  by around 100 volunteers without any problems on ICF Ranking race on Saturday as well as the ECA Sprint Cup final race on Sunday.
The local hero Normen Weber from Germany tried to start in all categories (C1M, K1M, C2M) as well as in BoaterX races and could catch 3 medals. He found the fastest lane through the channel in C1 men on both days followed by Ondrej Rolenc (Czech Republic). " I try to make as much runs as I can on the Eiskanal this weekend, cause this is the only chance for me to train hard wildwater before the worlds. In my hometown I can find only flatwater for training and this is sometimes a little bit boring" explained Weber during a Pressconference before the races. Luca Obadic from Croatia was the Winner of the C1 Men European Sprint Cup 2016 which was counted as the summary of the three Cup races in Skopje(Fyrom), Banja Luka (BIH) and Augsburg.
The C1 Women category was dominated by French lady Claire Haab with two strong races. ECA Cup winner was Croatian Lady Alba Zoe Grzin.
Wildwater Canoeing sprint hero Nejc Znidarcic (SLO) let burn anything and won two Gold medals in K1 Men followed by Bjoern Beerschwenger (GER) and Australian guy Alex McIntyre on Saturday and  Slovenian guy Simon Oven on Sunday. A good final race was enough to win K1 Men ECA CUP for Bosnians competitor Darko Savic. Znidarcic after his second victory: " I like the Eiskanal very much because it combines technical power. My goal for this year is definitely the World Championship this year in Vienna" . The coach of the Bosnian team Nikola Stankovic was very proud on his athletes who won the top three places in ECA CUP: "The Eiskanal is an artificial course where you need a lot of skills to go fast. Best preparation for the Worlds in three weeks. The ECA Sprint Cup is a good idea as athletes need more competitions in preparation face to compare with each other that's why we took part on all three races"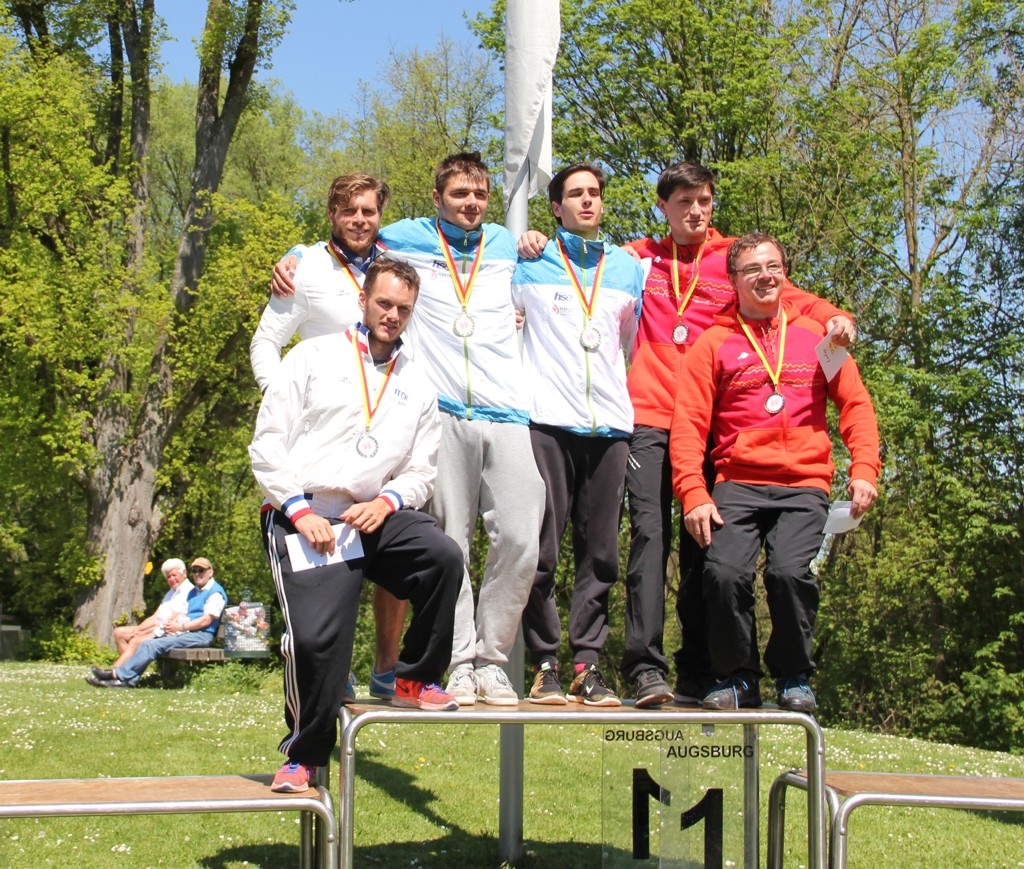 Suisse girl Melanie Mathys reached first place on ICF Ranking race followed by the German Sabine Füßer in K1 women category. On ECA CUP race bothe girls changed places and local hero Füßer won Gold medal. Bosnian Lady Olga Babic took ECA Cup.
Peter Znidarsic and Luka Zganjar from Slovenia won the price money on Sunday ECA Cup race in C2 category with a perfect final run followed by  French athletes Louis Lapointe and Tony Debray who could win ICF Ranking Race. Croatians Luca Obadic and Ivan Tolic won C2 Men ECA Cup .
Many spectators watched the wildwater canoeing sprint races as well as the boater cross competition where also some sprint athletes took part. Localist and slalom specialist Alexander Grimm won the exciting head to head races with over 50 participants.
Organiser was very confident with the wildwater weekend and expect great race in June 2017 when competitors from all around the world come back to Augsburg and Landsberg for the World Cup Final races in Wildwater Canoeing.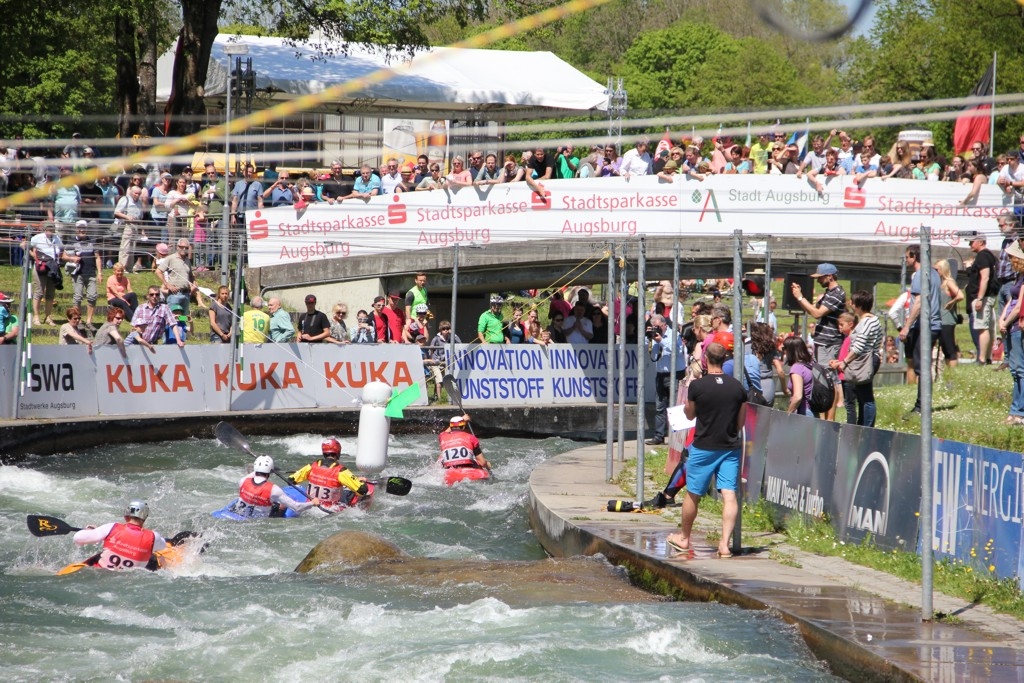 Results: